In which I review the books I've finished reading this month in one sentence.
Covers link to Goodreads.


Rejected Princesses: Tales of History's Boldest Heroines, Hellions, and Heretics
by
Jason Porath
I especially adored the humorous style of this collection of badass women from history and mythology around the world.
Ash and Quill
(The Great Library #3)
by
Rachel Caine
Another venture into the dangerous world of the Great Library series, and while it ends on a cliffhanger like the previous books, I didn't find it as exciting over all, perhaps because the stakes haven't been fully built yet.
The Word Exchange
by
Alena Graedon
This sci-fi/dystopianish novel is unusual, unique, and relevant, but too wordy.
Gingerbread
by
Robert Dinsdale
An enjoyably strange and dark fairy tale or magic realism set in the forests of Belarus.
The Clockwork Dynasty
by
Daniel H. Wilson
A very cool steampunk story, but the male/female dual POV and first person, present tense didn't do it for me.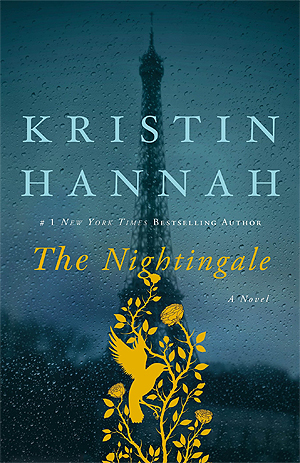 The Nightingale
by
Kristin Hannah
I really enjoyed the emotional and psychological themes in this moving WW2 story about two sisters in German-occupied France.
All Systems Red
(The Murderbot Diaries #1)
by
Martha Wells
This sci-fi novella is humorous, but I also had no idea what was going on.
Three of these are recent releases. What recent releases have you enjoyed this month? What upcoming releases are you excited for?