I often feel like an odd cookie when my opinion of a book differs from the consensus. It's an awkward feeling, but surely it's something all of us experience at times? So I thought I'd share 10 books I didn't enjoy as much as everyone else, in no particular order. Maybe sometime I'll also do a post of books I loved that nobody else did...
Cover links go to Goodreads.
Simon vs. the Homo Sapiens Agenda
by
Becky Albertalli
I guess I'll never relate to American high school students. I also got very angry when the main character mused that queer girls have it easier than queer boys.
Night Swimming
by
Steph Bowe
The idea was better than the execution. If it'd been better written, I could've loved it.
The Lord of the Rings
by
J.R.R. Tolkien
I adore Middle-earth, but I can't stand Tolkien's writing style. Too dry? Too formal? I don't know. What I do know is that there's too much scenery.
The Kite Runner
by
Khaled Hosseini
I couldn't relate to a single thing in this book, and I didn't find the story interesting either. I felt the author was showing off by using as many language/writing techniques as he could. The fact I had to study this book probably put me off the most.
Afterworlds
by
Scott Westerfeld
This made me want to a) never publish a YA book and b) never go near paranormal fiction again. I liked the cute f/f relationship though, that was a nice surprise.
We Were Liars
by E. Lockhart
I hardly remember anything about it, but I read it and couldn't see what the fuss was all about.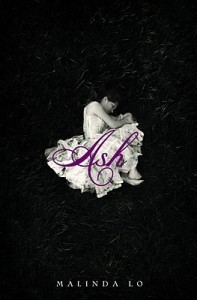 The characterisation was just too weak for me to get into it. A shame because I like her other books.
How I Live Now
by
Meg Rosoff
It's been years and I'm still squicked out about her being in love with her cousin
😕
You're Welcome, Universe
by
Whitney Gardner
I learnt a lot, but I couldn't relate to any of the characters; I had nothing in common with any of them.
Juliet Takes a Breath
by
Gabby Rivera
I didn't connect with the protagonist because she was so angry. She had a right to be for sure, I just couldn't relate to that.
Conclusion: Most of the time I don't enjoy a popular book it's because I don't relate to the characters or the writing style doesn't click with me.
What popular books did you enjoy less than everyone else? Do you agree with any on this list? And how do you react when everyone else loves a book and you don't?